Hypnotherapy For Weight Loss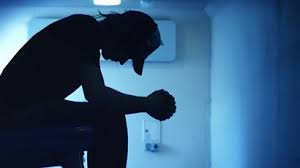 If you've been going through all sorts of diets with no luck in losing the amount of weight you desire, hypnotherapy for weight loss could be the answer.
Here at Serenity NLP we specialise in hypnotherapy and offer our services for customers throughout Scotland. Our warm, welcoming location is a perfect space to perform such a task and help you start your journey to a healthier lifestyle.
Our service has built up a strong reputation over the years and received much praise and interest from clients and media outlets; including The Scottish Sun, Daily Record and even The Michael Dresser Show in the U.S.
We have studied and trained as much as we can to help others with battling the extra weight. During our time in the business we have worked hard to make sure we provide a first-class service every time and will do all we can to make sure you can feel comfortable during your visit.
If you would like to request a visit, you can do so by filling out the simple contact form on our website. You can also email us at info@serenitynlp.com where one of our team will be in touch with you as soon as possible.