Welcome to
Serenity By Kevin
Anxiety therapy on a whole new level.
One call is all it takes: 07393675083
Serenity By Kevin is the UK`s fastest growing hypnotherapy and Mind Programming practice with offices in both Glasgow and Ayr specialising in Anxiety therapy.
Serenity by Kevin was created and formed with one sole purpose, to remove and replace crippling anxiety on a level never seen before.
Lead therapist and International motivational speaker Kevin Mullin utilise his direct action approach to ensure we deliver a fast and effective therapy plan for every single client. Serenity by Kevin is at the cutting edge of Hypnotherapy, NLP and mind programming when it comes to new ideas and techniques, dispensing with the old traditional approach to Hypnotherapy and NLP Serenity by Kevin turn it inside out and the results are truly breathtaking. Crippling Anxiety really can be a thing of the past.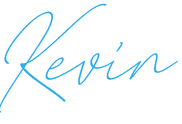 Serenity by Kevin embraces everything that's new in the world of therapy.
No more 8-12 week treatment plans.
We are direct, fast and extremely effective.
It's Your Life, So Live it!
To make an appointment or ask a question, send us an email.
With offices in central Glasgow & Ayr & we are 5 minutes from both central stations.
On-site, parking makes it easy to drive and you can then join us in the comfort of our tranquil and peaceful practice away from the hustle and bustle of the outside world where we will offer the highest standards of Hypnotherapy and NLP you could ever imagine. Serenity by Kevin studied and trained with the very best in Hypnotherapy and NLP and the methods and techniques we use really are second to none.
At Serenity by Kevin we always put the client first and we will ensure you are treated with, respect, understanding and compassion.