Contact Us
We offer a direct approach to any issue or problem life throws at us.
Address
12 Alloway Place
Ayr KA7 2AG

Address
50 Wellington street
Glasgow G2 6HJ
Consultation / Info Request Form
It's Your Life, So Live It!
All enquiries answered within 1 Hour
Home visits arranged for clients who can not travel
Emergency Appointments: Serenity NLP are here to help no matter the time of day or what day of the week it is. If you need an emergency appointment out of office hours or on a Sunday please contact us directly day or night on 07788119374.
Choosing a therapist that's right for you: Everyone has different needs and therapists just like clients are all very different in there approach and methodology. Our top tip is to actually sit down with your therapist and talk to them first. You will get a feel for the approach they are going to take with you and it also allows you to get a feel for them. Here at Serenity, we encourage someone who is considering being a client to come in and talk with us before any commitment is made.
Payment terms: We accept payments in cash, and also take all major UK debit and credit cards. We will send an email with your invoice at the time of booking, payment must be made within 24hrs; this is purely in order to secure your appointment. Please refer to our cancellation policy.
NHS Staff Discount.
As a massive thank you to all NHS staff we offer a 10% discount on all therapies. Please let us know if you work for NHS Scotland prior to the session and we will do the rest.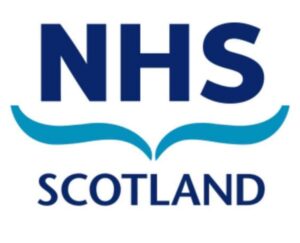 Cancellation Policy: Please note that we operate a strict 24-hour cancellation policy. Should you need to reschedule an appointment, kindly provide us with a minimum of 24 hours' notice. In the event of a no-show, we reserve the right to charge you the booking fee paid when booking your appointment. Booking fees are paid by WorldPay link sent to you on booking. By booking with us you are deemed to have accepted these terms. As we are sure you will appreciate, missed appointments cost time and money. We ask for your understanding and cooperation in this matter.
Cross therapy Policy: Please note that we can not accept any clients who are under any other form of therapy or are under any other therapist. Our approach differs from conventional therapy and will not have the desired effect if under a different approach.
Disclaimer: Please note that any type of therapy no matter how effective can not be guaranteed and make take time before results are seen.