Serenity NLP know a few things about being a life coach. We also know how to teach and train to the  highest standards.
With over 25 years teaching experience behind us at locations such as the school of excellence for junior and senior commanders of the British Army, we have so far taught and trained over 2000 people on command, Leadership, life skills and life coaching.
We now bring the very same methods and techniques we have used to amazing effect over 25 years straight to you. We only use proven methods and teaching strategies to ensure you leave all our courses with the highest level of competency. Only Serenity NLP can guarantee you that we don't say we are different we are different and no one teaches like we do.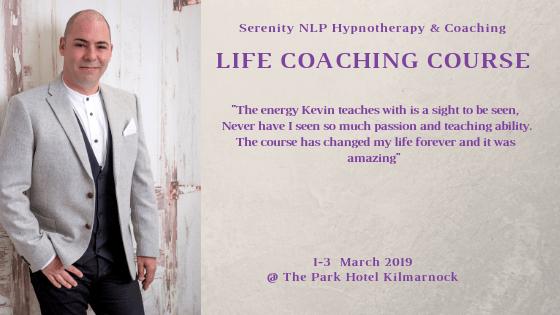 What to expect: This course is based over 3 days with over 30 hours of direct teaching. We will start at the very beginning and teach you how to be a serenity NLP Certified life coach with a difference.
We will take you on a journey that not only allows you to change other people's life's but allow you to change your very own. This course is designed for a complete novice who just wants to learn more and start out as a life coach as well as current life coaches. This course is delivered with only the best instruction in the entire land right now and with some of the very best content out there at the moment.
We will be covering the following areas:
The qualities of a good life coach

Removing emotions from choices

High end communication oral and written

How to unstick any situation

Ecology checks and how and when to use

Giving the best advice and not commands

Learn to thrive, not survive

Goal setting and making them a reality

Effective leadership in client sessions

Combining skills and client sessions

Structuring and running a client session

Serenity NLP Thoughts v reality fast change technique (used with clients everyday)

Compliance and getting started.
Serenity NLP have helped 1200 clients in the past 12 months alone and many of those are now living their dreams. It all started with effective life coaching and allowing them to realise their own potential and release it in others.  That's what makes our life coaching courses different. We don't just turn you into a life coach to be reckoned with. We turn you in to the person you have always dreamed of being.
So, if you have ever heard:
You give great advice

I couldn't have done it without you

You really are a people person
Then maybe you would make the ideal life coach.
The course is based over three days and the next course will be running March 1st 2nd 3rd at the beautiful park hotel in Kilmarnock.
The course fee is £500 and you can secure your place right now with £150 deposit.
We will then send you an invoice for the remaining balance to be paid 4 weeks prior to the course start.
This is an amazing opportunity to qualify with one of the biggest and best life coaching companies in central Scotland and it will open a million doors and opportunities you never knew existed.
Don't just take my word for it here's what one of our last students had to say..
"So, happy and pleased I took the Serenity NLP Life coaching practitioners course. Working with Kevin was like walking in to a whole new world, and I love my new world. Since I finished with Kevin I have gone on to set up my own life coaching practice and his unique approach has allowed me to flourish and the clients have kept coming.
Without question the best course I have ever completed".
Debbie McQuat -  Lead therapist Power of Ability Hypnosis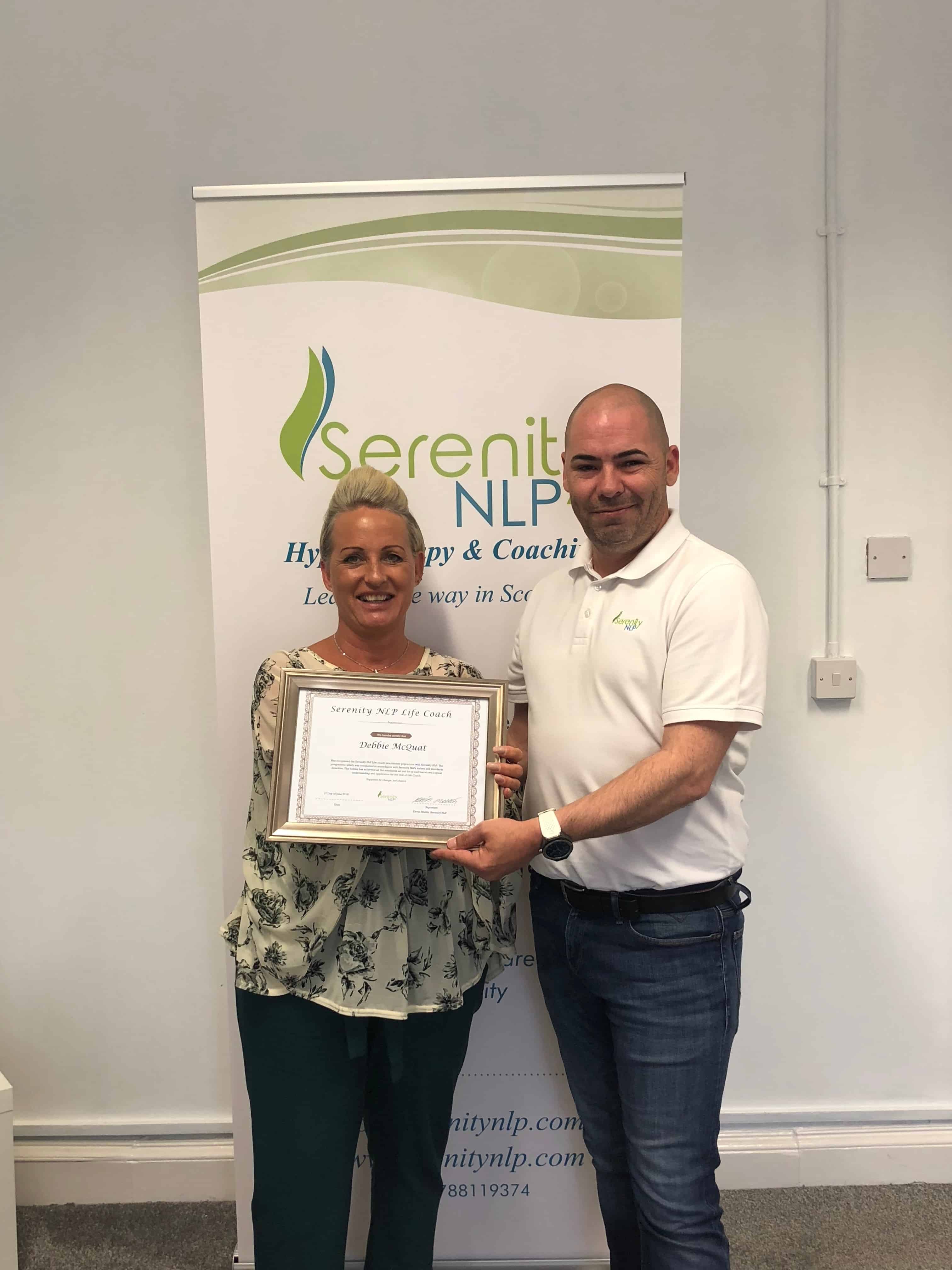 To book your place on Serenity NLP Certified life coaching course simply send us a message with the reference life coach and we will take it from there, or if you have any questions about it or want to know more please feel free to reach out and send me a message from the contact us page.
Remember, happiness happens by change, not chance. What changes are you ready to make?
"One of the best feelings in the world is when you make a positive impact and change in someone's life. When I teach, life coaching I give every single ounce of energy and passion I have in to it and I can`t wait to do it all again in March. Thank you for coming along on this amazing journey and I can't wait to see each and every one of you and doing the very same for you". Kevin Mullin - Serenity NLP
Love always, Kevin